Welcome to my world
Andy Haug
Professional
Parkour & Freerunning

About me
Who is Andy Haug?
I'm a professional Parkour & Freerunning athlete traveling the world with my friends competing, filming and enjoying life along the way. Currently living in Stuttgart.
Background:
I'm born and raised in Freudenstadt, Germany. I grew up in a family of three kids. Got into Parkour & Freerunning at the age of 13 / 14, It was so much fun that I jumped everyday. It was a big journey to become a professional athlete growing up in a small town with almost no spots to jump around.
At the age of nineteen I moved to Bangkok in Thailand to make my dream come true: become a professional athlete.
In Thailand I get opportunitys to work as a Freerunner on commercials and movies. Was the biggest reason that I've become what I am today.
In 2012 I found my first sponsors and started to compete at the first ever competitons that my young sport had to offer.
Since then I've been able to compete successful all around the world.
In 2015 I've been part of the World Championships in Mexico. I was enjoying Mexico so much, that I stayed there two years.
Since Parkour and Freerunning is part of the FIG (Federation Internationale de Gymnastique) I'm honored to compete for my country Germany.
Plans for the future is to keep progressing and have fun jumping around as much as possible!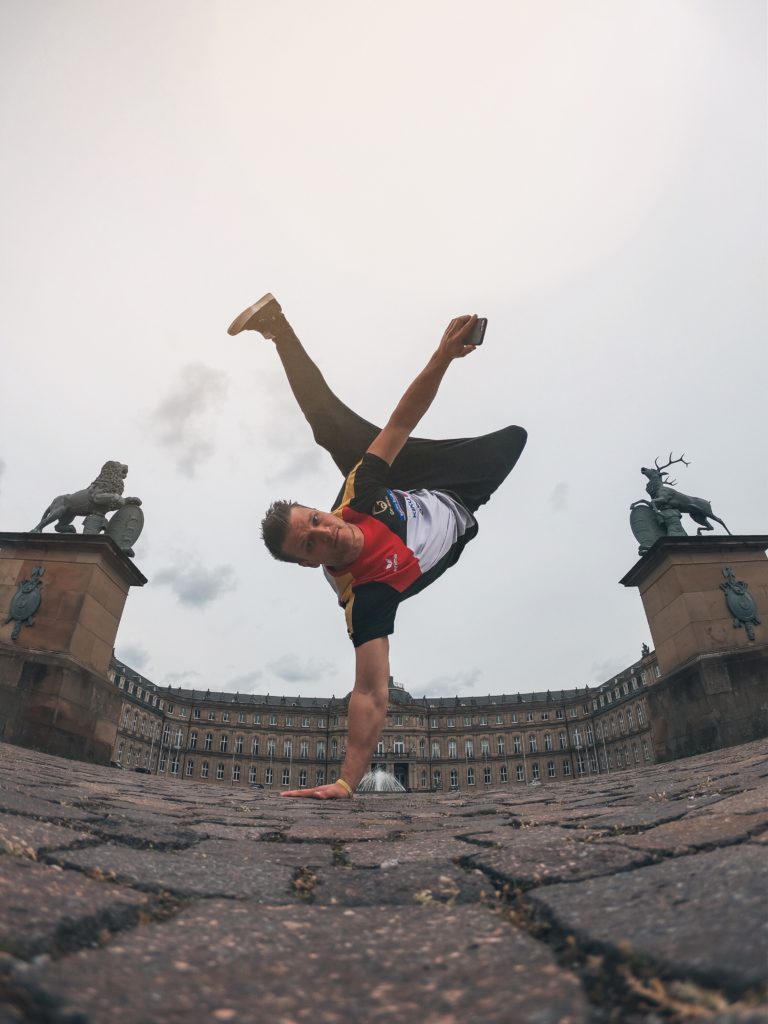 Andy Haug
Palmenwaldstraße 14
72250 Freudenstadt
Germany